Gutsy Animations
Moominvalley TV series
THE CHALLENGE
Riot was appointed by Gutsy, a Finnish-British production company, to promote its innovative animated television series Moominvalley on the strength of our brand work for Moomin Characters. We were brought on board at an early stage to run a B2B campaign that would help sell the production to buyers around the world.
RIOT SOLUTION
Our strategy included whipping up excitement amongst fans to demonstrate the huge appetite for a new adaptation of the Moomin stories. We also targeted buyers directly, taking activity to them at MIPCOM, the global market for entertainment content that takes place every year in Cannes.
THE RESULTS
The Indiegogo campaign we launched together with Gutsy to secure fan buy-in was 127% funded, far surpassing its $200,000 target to raise a total of $253,230 towards the visual development of the animation.
Our production news announcements secured widespread coverage – for example, our cast announcement was featured everywhere from BBC Breakfast and the BBC Radio 1 Breakfast Show with Nick Grimshaw to Entertainment Weekly and The Hollywood Reporter.
We arranged a high-profile beach party with cast member Rosamund Pike at MIPCOM, and hosted members of the UK voice cast (Rosamund Pike, Taron Egerton, Jennifer Saunders and Edvin Endre) at the worldwide premiere in Helsinki, scheduling interviews with media from around the world.
To date, Moominvalley has been sold to Yle in Finland, Sky One in the UK and NHK in Japan, with more deals to be announced imminently.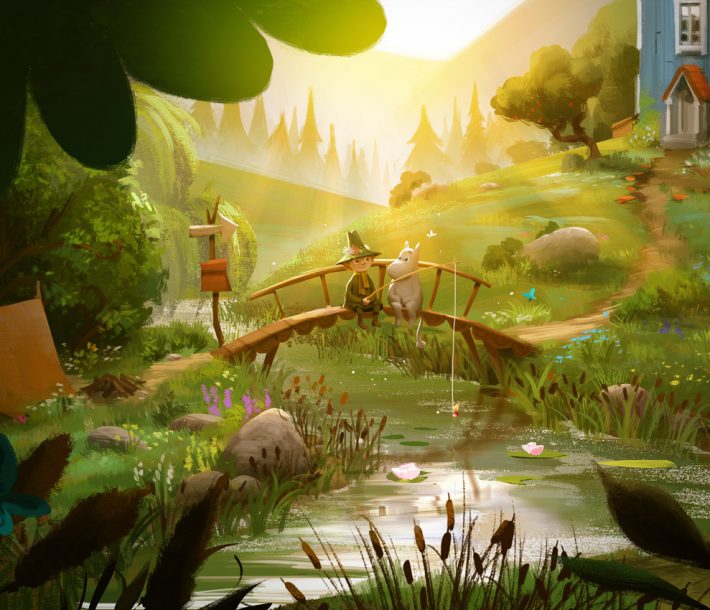 WHAT WE DID
FUNDRAISING CAMPAIGN · MEDIA RELATIONS · TALENT MANAGEMENT · B2B COMMUNICATIONS
Photo credit: Ilmari Fabritius and Jussi Nahkuri